Guide
25 Best Metaverse Crypto Coins to Buy in 2023 [TOP PROJECTS]
Top Metaverse Cryptocurrencies 2023
Are you looking for terms like best metaverse crypto coins, metaverse projects, or metaverse cryptocurrencies 2023 online on search engines? Whether you are an ardent follower of the crypto space or an idle onlooker scrutinizing things from afar, one thing is certain one way or another you have heard about the "Metaverse" & "Metaverse Coins". And out of curiosity, even the major skeptics of the technology have delved into its functioning, current advancement and future scope. 
In the past year alone, people have seen both the highs and lows of the market and even witnessed some of the major cryptocurrencies vanish into thin air. But even then, some of the most consistent search queries in the crypto sphere have all been regarding "Metaverse Tokens" and "Metaverse investing", especially "Best Metaverse Crypto coins to invest in 2023", which has been a recurrent inquiry. 
Last year alone, Metaverse coins have made great strides into the mainstream Gaming community (featuring in many prestigious events like Metaverse & Gaming Conference), invested heavily by established brands, and made into the crypto fund portfolio of major Venture capital firms.
So, what are these Metaverse Tokens which has garnered so much attention? What are the most popular Metaverse coins for investment? and which Metaverse cryptocurrency you should add to your crypto portfolio for the long term, based on its fundamentals, major backers, most active developers, and a passionate community.
List of Metaverse Coins to invest in 2023
Here is the list of 10+ best Metaverse tokens with high potential that you can choose for your short-term or long-term crypto investment portfolio in 2023. Few of these metaverse coins are currently above 1 billion USD market cap and some are under 100 million market cap, so choose these metaverse projects according to your risk appetite.
Here is the list of top 10 picks for Metaverse Coins:
MANA (Decentraland)
SAND – (The Sandbox)
Axie Infinity – AXS
Highstreet – High
SHIBA – (SHIB Metaverse)
MOBOX – MBOX Coin
BLOK (Bloktopia)
UFO Gaming
RadioCaca
---
Read More: Metaverse Exhibitors For CES 2023
Decentraland – Mana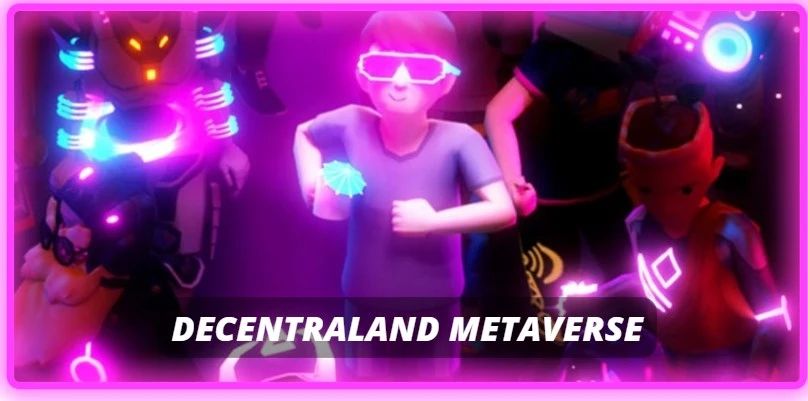 Whenever the thought of metaverse comes into mind, Decentraland is the first name that comes in front of cryptocurrency investors. Decentraland has taken the metaverse implementation to the next level by offering users a virtual reality platform where they can do activities like roaming, creating, experiencing, buy-sell land, monetizing and many more things. In the Decentraland world, there is a 3D virtual space which is called LAND that is finite and traversable. The native token of Decentraland is MANA which is based on ERC20 smart contract and is used in the Decentraland virtual metaverse for trading. The Decentraland Metaverse has also gained massive attention in the media because of land purchases from big giants. Many top companies like ATARI, Samsung, Adidas, Prager Metis etc. have invested huge chunks of money in purchasing Land in the metaverse of Decentraland.
Now let's see what activities you can do in the land purchased by these companies in the Metaverse. In the land owned by ATARI, you can play Atari-themed games and also attend their upcoming events. Samsung's metaverse location in the Decentraland is known as Samsung 837X which is designed according to their store 837 which is located in New York City. Also, Prager Metis International LLC which is a New-York based company has opened its office in the metaverse of Decentraland.
Metaverse Coin Pick #1: MANA
| | |
| --- | --- |
| Company Name | Metaverse Holdings Ltd. |
| Founding Date | 8th August 2017 |
| Founders | Ari Meilich and Esteban Ordano |
| Headquarters | Asia-Pacific (APAC), Beijing, China |
| Website | https://decentraland.org/ |
| Email | [email protected] |
| Investors | Animoca Brands, Digital Currency Group, Boost VC, Broslyn Capital, Fabric Ventures, INBlockchain, Genesis One Capital, Fundamental Labs & many more. |
| Decentraland Coin | MANA |
| Total Supply | 2,193,659,427 MANA |
| Circulating Supply | 1,844,080,905 MANA |
| All Time High | $5.90 |
| All Time Low | $0.007883 |
ApeCoin – Ape
Who doesn't know ApeCoin? ApeCoin is an Ethereum-based cryptocurrency which comes from one of the strongest NFT communities – Bored Ape Yacht Club and Yuga Labs. The ApeCoin is developed to work as a decentralized protocol layer in the APE metaverse and serves various purposes like governance, unification of spend, access, and incentivization. The maximum supply of ApeCoin is restricted to 1 billion tokens with no minting capabilities in the smart contract. Along with fixing the supply of ApeCoin to 1 billion, they have also implemented no burning capabilities in the contract, so the supply can never increase or decrease in the future. Now let's talk about how ApeCoin is divided into four groups for distribution purposes:
62% ApeCoin tokens are reserved for Ecosystem Fund i.e. BAYC NFT Holders with expensive NFTs, MAYC NFT Holders and Treasury.
16% ApeCoin supply is allotted to Yuga Labs and Charity.
14% ApeCoin token supply is reserved for the people and companies who have contributed for the launch of Ape ecosystem.
The last 8% supply is allotted to BAYC founders (4 founders of Yuga Labs and BAYC)
Metaverse Coin Pick #2: ApeCoin
| | |
| --- | --- |
| Company Name | APE |
| Founding Date | March 2022 |
| Founders | Yuga Labs, Ape Foundation |
| Headquarters | United States |
| Website | https://apecoin.com/ |
| Email | [email protected] |
| Investors | Yuga Labs & Other Contributors |
| Symbol | Ape |
| Total Supply | 1,000,000,000 APE |
| Circulating Supply | 292,187,500 APE |
| All Time High | $39.40 |
| All Time Low | $1.00 |
| Image | |
The Sandbox – Sand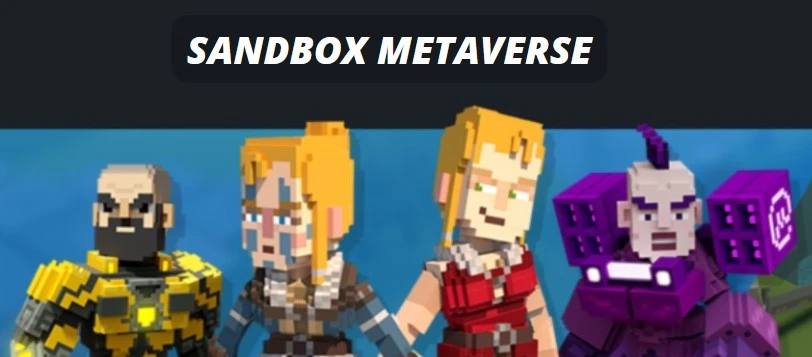 The Sandbox is a metaverse startup company that is owned by Animoca brands with Arthur Madrid as currently serving CEO. The Sandbox is an online platform with some similarities to Minecraft which is divided into 3 parts – The Sandbox, Sand, and Land. In The Sandbox, users can create Voxel assets using the VoxEdit tool and sell them on their marketplace. Also, this Sandbox tool helps you to create your own game where you can apply your own rules for playing and earning.
Now here comes the role of the SAND coin which is the utility token of the Sandbox ecosystem and is used for performing purchase/sale transactions. The Sandbox metaverse is made up of 166,464 LANDS which can be used by users to create/host multiplayer games and provide a unique kind of metaverse experience to the community.
List of activities which can be performed by The Sandbox owners in the NFT Land Metaverse:
The Sandbox metaverse land owners can host contests and events virtually.
Users can also stake their SAND tokens to earn more Sand and use it for the customization of assets.
The Sandbox land owners can also create their own game which can be played by many players simultaneously.
The SAND token can be used for voting in The Sandbox Metaverse
Metaverse Coin Pick #3: SAND
| | |
| --- | --- |
| Company Name | TSB Gaming Ltd. |
| Founding Year | 2021 |
| Parent Organization | Animoca Brands |
| Location | San Francisco, California, United States |
| Website | https://www.sandbox.game/ |
| Email | [email protected] |
| Symbol | SAND |
| Total Supply | 3,000,000,000 SAND |
| Circulating Supply | 1,232,664,778 SAND |
| All Time High | $8.44 |
| All Time Low | $0.02894 |
Axie Infinity – AXS
Axie Infinity is one of the 1st play to earn games which has more than 2.8 million active players. The metaverse of Axie Infinity is called Axie Universe where users can battle with other players to earn more AXS tokens. The Axie Metaverse is known worldwide due to its flawless P2E concept which helped many players to earn money. Axie Infinity has also created its marketplace where you can trade Axies and buy plots on the Land which is available on Axie Universe.
AXS (Axie Infinity Shards) is the native token of the Axie Infinity game which can be used as a currency at Axie's NFT Marketplace, also you can stake it to earn freshly issues AXS. Axie Infinity is also backed by popular companies like Binance, Samsung, Aave, Ubisoft, Delphi Digital, UPbit, Maker, and Kyber Network. The process of joining Axie Infinity play to earn game is quite simple. First, you will need a Ronin Wallet which you can use to purchase Axies as they will be required to play the game. Just create your account on Axie after that to download and play the game.
Metaverse Coin Pick #4: AXS
Highstreet – High
The next Metaverse coin which should be on your investment portfolio for the next bull run is Highstreet which comes from a VR retail company – LumiereVR. The Highstreet metaverse built by the LumiereVR is not like the normal metaverse but it is focused on the ecommerce based metaverse by integrating the products developed by popular brands like L'Oreal and Hershey's Chocolate, etc. The backend of Highstreet is quite strong as it has investment partners like HTC, Palmdrive Capital, Jump Trading, Shima Capital, and Cherubic Ventures.
Ultimately the main roadmap of the Highstreet metaverse consists of developing the bridge between the digital and physical world. The Highstreet interface allows users to interact with their metaverse where you can buy and own tokenized products from the integrated brands.
The multifaceted metaverse of Highstreet is fully decentralized where brands can create their merchant shops to increase their presence in the Highstreet world. Since the foundation of Highstreet, their team has worked aggressively to provide interoperability so metaverse can act as a service layer. With the technology developed by Highstreet, brands can set up their virtual storefronts in the metaverse and as well as on the web3. The Highstreet metaverse consists of Highstreet lands where Solera is the name of the continent from where Hexagon tiles can be traded.
The building block of Highstreet metaverse is hexagon tile which can be in the following forms:
Single Hexes
10-Hex Zones
50-Hex Regions
150-Hex Megaplexes
List of Initial Batch regions in the Highstreet World Metaverse:
Highstreet City
Binance Beach
AVAX Alps
Animoca Archipelago
Everyrealm City
Metaverse Coin Pick #5: HIGH
| | |
| --- | --- |
| Company Name | LumiereVR |
| Founding Year | 2015 |
| Founders | Jenny Guo, Travis Wu |
| Location | Vancouver, British Columbia, Canada |
| Website | https://www.highstreet.market/ |
| Email | [email protected] |
| Symbol | HIGH |
| Total Supply | 100,000,000 HIGH |
| Circulating Supply | 12,302,500 HIGH |
| All Time High | $40.26 |
| All Time Low | $1.38 |
SHIB Metaverse
The upcoming Metaverse that the crypto lovers must keep their eyes is the SHIB Metaverse. We have seen in the past year how the SHIBA token came into the blockchain industry as a meme coin and grabbed its position in the list of top 20 coins by market capitalization. At present SHIBA community is considered one of the strongest communities in the whole Crypto-Verse. The SHIBA ecosystem doesn't want to limit their community to just a meme token, so they are actively working to develop their metaverse.
Recently they hired Marcie Jastrow in their Metaverse team who has an experience of 20+ years in the Entertainment industry. According to the latest updates provided by the SHIB army the core technology behind the SHIBA ecosystem will be fully utilized for the growth and development of SHIB: The Metaverse Project.
We have seen how huge and strong the SHIBA community is. So now they want to show this in their Metaverse project also by providing infinite possibilities which are not covered by any Metaverse project in the history. The SHIBA ecosystem claims to bring the massive metaverse soon which the crypto industry has never imagined. So if you are a metaverse enthusiast then you must include the SHIBA INU coin in your list of favorite metaverse coins.
Metaverse Coin Pick #6: SHIB
| | |
| --- | --- |
| Company Name | SHIBA |
| Founding Year | 2020 |
| Website | https://shibatoken.com/ |
| Symbol | SHIB |
| Total Supply | 589,735,030,408,323 SHIB |
| Circulating Supply | 549,063,278,876,302 SHIB |
| All Time High | $0.00008845 |
| All Time Low | $0.000000000082 |
MOBOX – MBOX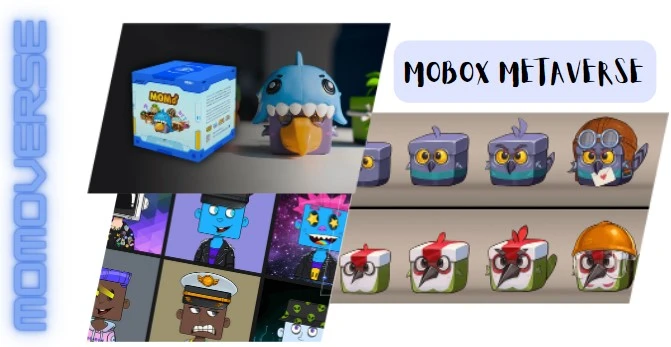 The next metaverse coin in this list is the one no one is talking about which is the MBOX coin. MOBOX is generally free to play – P2E game that has combined gaming with decentralized finance. They are the first to implement NFT interoperability through which players can use the same assets in multiple games according to their choice. The metaverse of MOBOX is named as MOMOverse which is compatible with cross platform devices. This is one of the best concepts MOBOX has implemented on their Metaverse ecosystem as you can access MOMOverse on any device you want.
Now let's discuss questions like what is MOMOverse? or What are the features of MOMOverse? MOMOverse consists of MOMO Avatars in which ERC721 NFT is assigned to a unique player's avatar. Next part is the MOMO NFTs in the MOMOverse which you can farm, battle, and earn rewards using them. MOMOverse also includes blind boxes which are blind boxes in the practical world and has MOMO figurines with a QR code.
The MOBOX P2E gamers can scan this QR code from these unique MOMO figurines to mint them on Binance Smart Chain and these can be used in the main MOMOverse. MOMOverse – the metaverse of MOBOX also has an NFT creator which can be used to design and minting NFTs. Now comes the earning part where the original NFT creators are paid a lifetime whenever their minted NFTs are traded in the MOMOverse. MOBOX has also set up a METAfund for the people who wants to build and support metaverse. The in-game currency of MOMOVerse is MBOX which is used to pay fees and buy NFT items.
Metaverse Coin Pick #7: MBOX
| | |
| --- | --- |
| Company Name | MOBOX DIGITAL CO. LTD |
| Founding Year | 2021 |
| Investor | Binance Labs |
| Website | https://www.mobox.io/ |
| Symbol | MBOX |
| Max Supply | 1,000,000,000 MBOX |
| Total Supply | 389,181,745 MBOX |
| Circulating Supply | 79,853,076 MBOX |
| All Time High | $15.68 |
| All Time Low | $0.4846 |
Bloktopia – Blok
If you have missed top metaverse coins like SAND and MANA in the previous cryptocurrency bull run, then you must include Bloktopia (BLOK Coin) in your portfolio for the next bull run. The decentralized metaverse of Bloktopia is built and backed by the famous blockchain company – Polygon Studios. The main mission of Bloktopia metaverse is to create an unprecedented VR experience for its users to develop an engaging environment.
Bloktopia's Metaverse is built up in the form of a skyscraper which consists of 21 levels and the users who are holding BLOK tokens are named Bloktopians. The Bloktopians can earn revenue from multiple streams like real estate, advertisements, gaming, and networking from this metaverse. Bloktopia metaverse also includes a 3D Creation Engine which provides the most advanced real time technology which users can implement to create stunning visuals & experiences.
Use Case of BLOK Token in Bloktopia's Metaverse:
BLOK token is used for leasing and purchasing real estate within the Bloktopia's Metaverse.
BLOK utility token can also be used to purchase various NFTs and in game items from the marketplace.
As BLOK is the utility token so it can be used to access future events, staking purposes and for joining any upcoming presales.
Metaverse Coin Pick #8: BLOK
| | |
| --- | --- |
| Company Name | BLOKTOPIA |
| Founding Year | 2021 |
| Founders | ROSS TAVAKOLI and PADDY CARROLL |
| Website | https://www.bloktopia.com/ |
| Symbol | BLOK |
| Lead Investor | Animoca Brands |
| Partners | Venly, anzu, babylons, polygon, ZOKYO |
| Max Supply | 200,000,000,000 BLOK |
| Total Supply | 200,000,000,000 BLOK |
| Circulating Supply | 8,338,704,276 BLOK |
| All Time High | $0.1777 |
| All Time Low | $0.00367 |
UFO Gaming
If you want to risk a few thousand bucks in a low market cap metaverse gem, then UFO Gaming is the 1st option. The UFO Metaverse coin is currently standing at a market cap of close to 50 million USD and can go lower than this point also due to current crypto crashes. UFO Gaming has developed a P2E Metaverse where you can play a Super Galactic P2E game, buy virtual lands, NFTs, trade characters, and many more things. In the Metaverse of UFO Gaming, every game has its unique planet. UFO Gaming team runs virtual land auctions so that users can purchase land on different planets and play games to earn rewards.
Now lets see what is included in the UFO Gaming ecosystem:
Genesis NFTs: These are unique NFT characters which has a limited supply of only 10,000 and can be minted through when Genesis Event is happening.
Play to Earn: UFO Gaming includes 2 tokens, 1st one if UFO which act as governance token in the UFO ecosystem and 2nd one is UAP which can be earned through activities performed in P2E game.
Rating System: The Super Galactic P2E game is totally based on the rating system in which the players who are more active will get preference in earning more UAP. (the more active you are – the more you earn)
Breeding & Trading Characters: The players can also breed and trade characters at UFO NFT Marketplace but both token UFO/UAP will be required at that time.
NFT Marketplace: The Super Galactic game which is developed by UFO gaming has its own NFT marketplace where activities like character trading, item swapping can be done.
Metaverse Coin Pick #9: UFO
| | |
| --- | --- |
| Company Name | UFO Gaming |
| Founding Year | 2021 |
| Website | https://www.ufogaming.io/ |
| Symbol | UFO |
| Max Supply | 25,757,575,757,575 UFO |
| Total Supply | 25,757,575,757,575 UFO |
| Circulating Supply | 25,757,575,757,575 UFO |
| All Time High | $0.00005592 |
| All Time Low | $0.00000035 |
RadioCaca
Well after UFO Gaming there is another 10x metaverse gem which is RadioCaca. RACA was founded in early 2021 as a community-driven DAO but soon expanded its ecosystem into parts like Metamon, NFT Market. and USM Metaverse. They have developed the Metamon World game which consists of more than 500,000 unique Metamons. Now comes the USM Metaverse which has its own NFT Marketplace where you can buy/sell USM Metaverse land, trade Metamons, and other in-game assets which are branded by RACA. According to the stats listed on RadioCaca's website, more than 1 billion USD worth of assets have been traded on their NFT marketplace.
The full form of USM Metaverse is the United States of Mars Metaverse and consists of several states. In The USM Metaverse, you can explore the states, make new friends, add value to the ecosystem and create new metaverses also. The USM Metaverse is 100% free to explore and crossed more than 100k users this year 2022 but their game is still in the alpha version. The token which is used in the USM Metaverse for trading assets, NFTs, land, vehicles, buildings, and buying concert tickets is u-RACA. If you want to buy land and other NFT assets in the USM Metaverse, then you have to add RACA tokens to your wallet which you can convert into a u-RACA token by using USM account.
Metaverse Coin Pick #10: RACA
| | |
| --- | --- |
| Company Name | RadioCaca |
| Founding Year | May 2021 |
| Website | https://www.radiocaca.com/ |
| Symbol | RACA |
| Max Supply | 500,000,000,000 RACA |
| Total Supply | 431,418,233,271 RACA |
| Circulating Supply | 306,887,160,390 RACA |
| All Time High | $0.01189 |
| All Time Low | $0.0002467 |
We hope you will like our best metaverse coin picks above which are prepared after proper research on the fundamentals of these metaverse projects. Still, if you want to see more Metaverse related tokens, check out the table here:
| Name of Metaverse Coin | Token Symbol |
| --- | --- |
| Altura | ALU |
| Illuvium | ILV |
| CEEK VR | CEEK |
| Mines of Dalarnia | DAR |
| MyNeighborAlice | ALICE |
| Aavegotchi | GHST |
| Metahero | HERO |
| LUKSO | LYXe |
| Yield Guild Games | YGG |
| Dvision Network | DVI |
| Victoria VR | VR |
| Starlink | STARL |
| Wilder World | WILD |
| DeRace | DERC |
FAQs
---
What is Metaverse?
For some newcomers to the crypto world, the term METAVERSE can be new but this trend is going to take over the whole blockchain space. Metaverse is generally a virtual space that we can access through smartphones, PC, or VR headsets. Each company that is into the development of Metaverse has unique metaverses where the users can explore lands, buy/sell NFTs, play with other users, and many more things. The metaverse acts like a virtual reality world but you get a real feel about this online reality by exploring places like shopping centers, offices and purchasing lands like you buy real estate in real life.
What are Metaverse Tokens?
So in the real world, we use currencies like the Dollar, Euro, etc. for purchasing goods, properties, and other things. The same kind of economy applies in the Metaverse where you will need tokens to purchase NFT characters, real estate, land, shops, offices, etc. These Metaverse tokens are known as utility tokens which fuel the virtual economy of the metaverse. For example take the case of Decentraland Metaverse where MANA coin is used to buy/sell/trade assets, so here MANA is the Metaverse token of Decentraland Virtual Space.
Is Metaverse Crypto a Good Investment for Future?
According to research reports made by many top investment firms, the Metaverse space is going to explode in the upcoming 5 to 10 years. At the peak of the 2021 crypto bull run, the total market cap of metaverse cryptocurrencies combined was less than 100 billion. The overall market cap of metaverse-related projects and coins is on the path to crossing 1 Trillion USD by 2030. Considering the reports and analysis of these blockchain research firms, the metaverse crypto coins can become the most profitable crypto investments in the long term.