News
The Spanish city of Cuenca launched its own metaverse project to promote tourism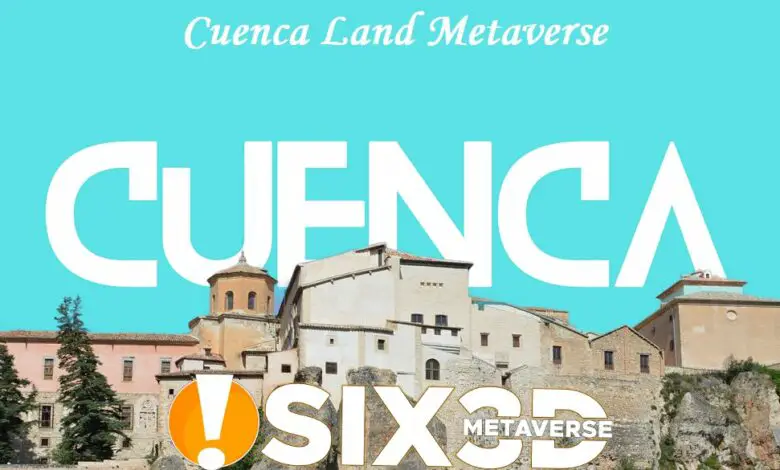 The Spanish city of Cuenca and content generation platform "SIX3D METAVERSE" have recently unveiled a virtual replica of the city in the Metaverse. Supported by the mayor of Cuenca, this project is being developed within the city's "Tourism Sustainability Plan" to broaden the reach and promote tourism in the region.
Last year (In October 2021), Zaragoza, the fifth biggest city in Spain, became the first Spanish city to launch NFTs in an effort to push its culture beyond Spain. Now, Cuenca became the first World Heritage city with a presence in the Metaverse.
On October 25, 2022, the City Council presented "Cuenca Land", a 3D virtual space that allows users to visit, stroll or meet in emblematic places in the city. Anticipating the future trends in tourism, the city has adopted a metaversal approach to digitize its cultural heritage.
Users can freely roam the 3D virtual space, interact with places and people through their Metaverse avatar, and take part in virtual exhibitions and other virtual events conducted in the city. The project not only aims to promote the heritage city on a global platform but also encourages the city's youth to connect with its rich local culture.
"Cuenca Land is a virtual showcase to encourage potential tourists to visit the city."

Darío Dolz, Mayor of Cuenca (Spain)
Recommended Read: Telefónica allows payment in crypto on TU.COM marketplace with Bit2Me Commerce
Cuenca, a town in the Castile-La Mancha region, is one of the most picturesque cities in Spain. The well-preserved medieval city is known for its culturally rich attractions like casas colgadas (hanging houses), Cuneca's cathedral, Mangana tower, the hills of Cerro Del Socorro, and the ruins of Cuenca's Castle, etc.
The Historic Walled Town of Cuenca was selected as a UNESCO World Heritage Site in 1996, while the nearby geological site "Ciudad Encantada" (Enchanted City) has been a Natural Site of National Interest since 1929. Each year, flocks of tourists visit this medieval fortress town to witness its 12th to 18th century cathedrals, squares, cobbled streets, ancient buildings, secret passageways, and beautiful untouched scenery.
Cuenca also attracts tourists and art enthusiasts with its archaeological museums, modern-art galleries like the Antonio Pérez Foundation Museum, and the local history museum like the "Museo de la Semana Santa de Cuenca."
Cuenca entra en la vanguardia de la promoción turística con su presencia en el Metaverso 🖥️ con Cuenca Land, espacio virtual que permite a los usuarios visitar 🚶🏻 lugares emblemáticos, lo que posibilita dicha promoción dirigida a un público digitalizado en el ámbito gamer 🕹️

— Ayuntamiento de Cuenca (@aytocuenca) October 25, 2022
"Cuenca Land Metaverse does not replace the real world, but complements it."

Alberto Lozano Porral, CEO SIX 3D Metaverse
The "Cuenca Land" platform is developed by SIX 3D, a Cuenca (Spain) based 3D Metaverse and Virtual Reality Company, onboarding users to create, share, and consume content in Virtual Reality, Augmented Reality, 3D, and 2D.
SIX3D Metaverse offers a seamless XR content generation platform and multi-device social network where users can have an immersive experience without having much knowledge of computing and metaverse design.
Currently, users can access "Cuenca Land" by downloading the SIX3D platform by visiting the official website (www.six3d.com). From November 2022, it will also be available on "STEAM", the global video game digital distribution service platform.
Also Read: Spanish Football League LaLiga Partners with Dapper Labs to Launch LaLiga Golazos NFT