News
How Chingari Is Using Blockchain to Empower Video Content Creators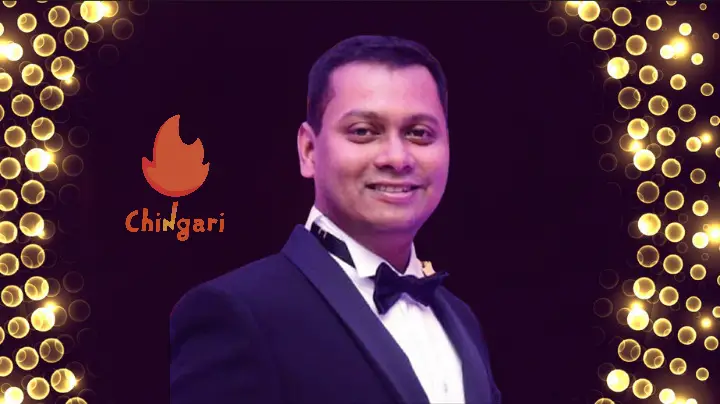 Chingari, a short video app, has now become one of the fastest growing apps in India with more than 50 million downloads on the Google Play Store alone. Within a short span of time, Chingari App has made a huge name in the blockchain space as well, by empowering video creators worldwide. There are many questions burning in your head about the Chingari app, like how this app started, how it gained traction, the Gari token use case, etc. Spend a few minutes here to get all the answers. 
Chingari – Watch and Earn Crypto
Chingari is not just a short-video app but is a unique mobile platform where you can showcase your talent and earn GARI tokens. This is one of the first apps that has integrated NFTs and blockchain-based earning concepts into a video application. There are multiple ways through which a content creator or normal Chingari user can earn these Gari tokens, which can be sold on crypto exchanges for cash also. Here, digital artists can create videos that can be turned into NFTs powered by SOLANA BLOCKCHAIN. Chingari has introduced concepts like watch to earn, engage to earn, and play to earn in the app to empower its digital creators worldwide. According to the roadmap of Chingari App, they will be soon launching their Native Wallet and expanding their user base to Europe and the USA.
CHINGARI – GARI has now become the title sponsor of Blockchain Economy Summit Dubai 2022
The Chingari app has also launched their NFT marketplace, which is called Creator Cuts, which is in beta stage. This NFT marketplace can be accessed through the url https://nft.chingari.io/, where you can create, mint,buy,y and sell NFTs. For bidding on NFTs present on Creator Cuts, you need Gari tokens in the following wallets to complete the transaction: Phantom, Solflare, Slope, Solong, Sollet, and MathWallet. You can explore NFTs here according to the categories in which you are interested, like funny, comedy, dance, Lipsync, travel, music, and many more. 
How Chingari App Launched?
When WhatsApp launched their status feature in 2018-Sumit Ghosh, along with his three friends, were discussing it. During their discussions, they came up with the idea of the Chingari app and started it as a competitor to TikTok. They raised funds to promote their Chingari-short video platform massively to the Indian audience. But actually, the Chingari app gained traction during the Pandamic times when the Indian govt. put a ban on Chinese apps along with TikTok. For more than a week, the Chingari app gained the top spot in the Google Playstore and millions of people downloaded it. 
As Sumit Ghosh [Co-founder & CEO of Chingari] and other co-founders realised after some time, there are many competitors who are raising a huge amount of venture capital to take over the short video market. At that time, the crypto market was also making moves, and NFT prices were skyrocketing during the 2021 bull run. So here comes the concept of GARI, through which NFT and blockchain technology were integrated into the Chingari app. 
GARI is a social token for the Chingari app which can be used to buy NFTs in their Creator Cuts section. The purpose of the GARI token is to work as a currency in the Chingari ecosystem where NFT creators are paid 10% every time their NFTs get traded. Also, GARI plays an important role in the Chingari app as it can also be used as a governance token where users can vote on the blockchain itself for the required changes and updates. Chingari is now a well-funded video short app with backing from Alameda Research and Kraken [a popular crypto exchange].
Features of GARI Token:
Tipping content creators
Boosting Chingari profile to reach more users
Access to exclusive content on creator pools for GARI token holders
You can stake, earn yields & vote on future proposals in the Chingari ecosystem
GARI token can be used as currency in the Audio Rooms to send gifts to your favorite creators
GARI tokens give you access to special live streams of creators.
Well, NFTs have brought innovation to the whole blockchain ecosystem and helped thousands of creators earn money by selling their digital art. So now CHINGARI has the first mover advantage by introducing blockchain in their ecosystem and is ready to make a dent in the short video global market.